The New Way to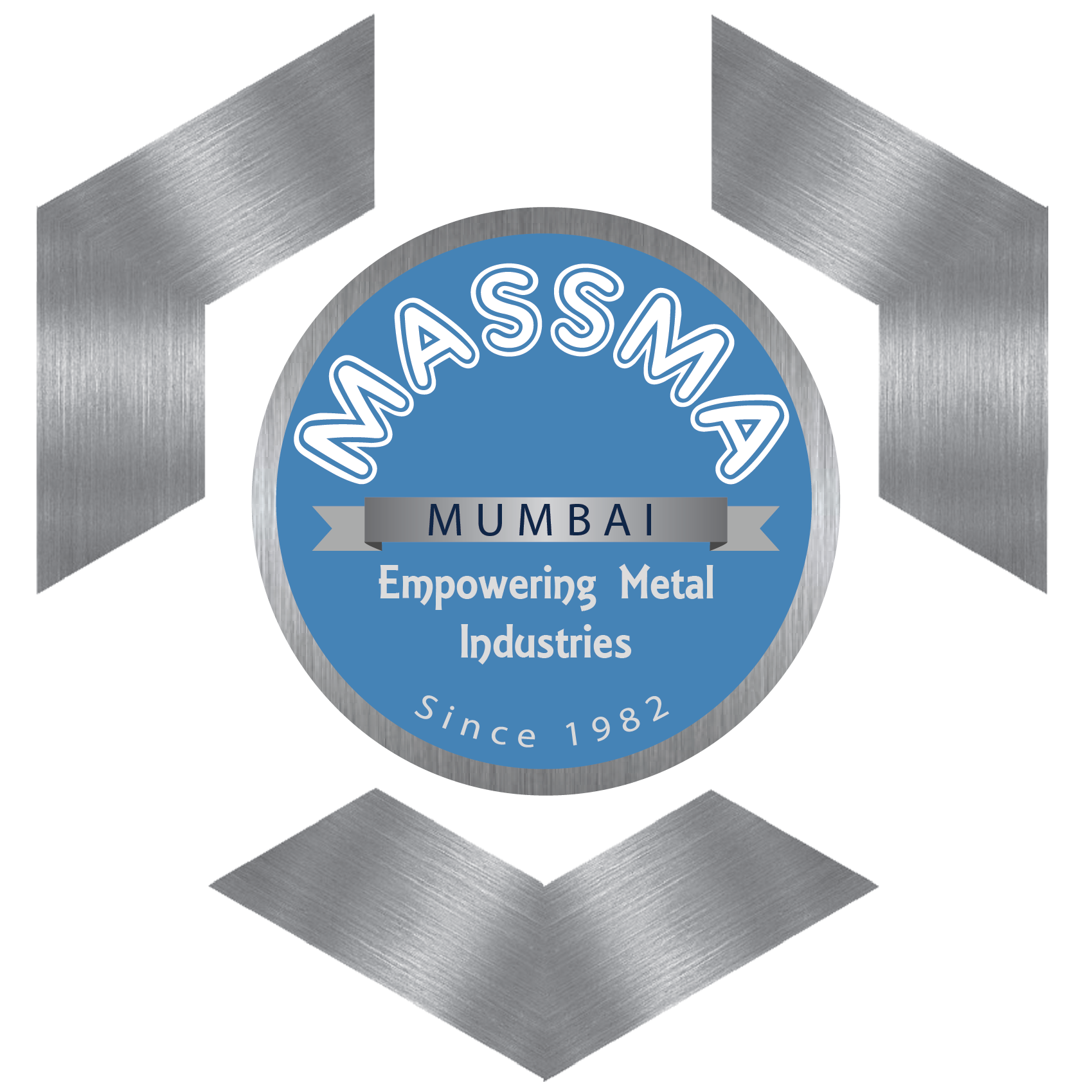 Metal and Stainless Steel
Merchant's Association
Empowering Metal Industries

---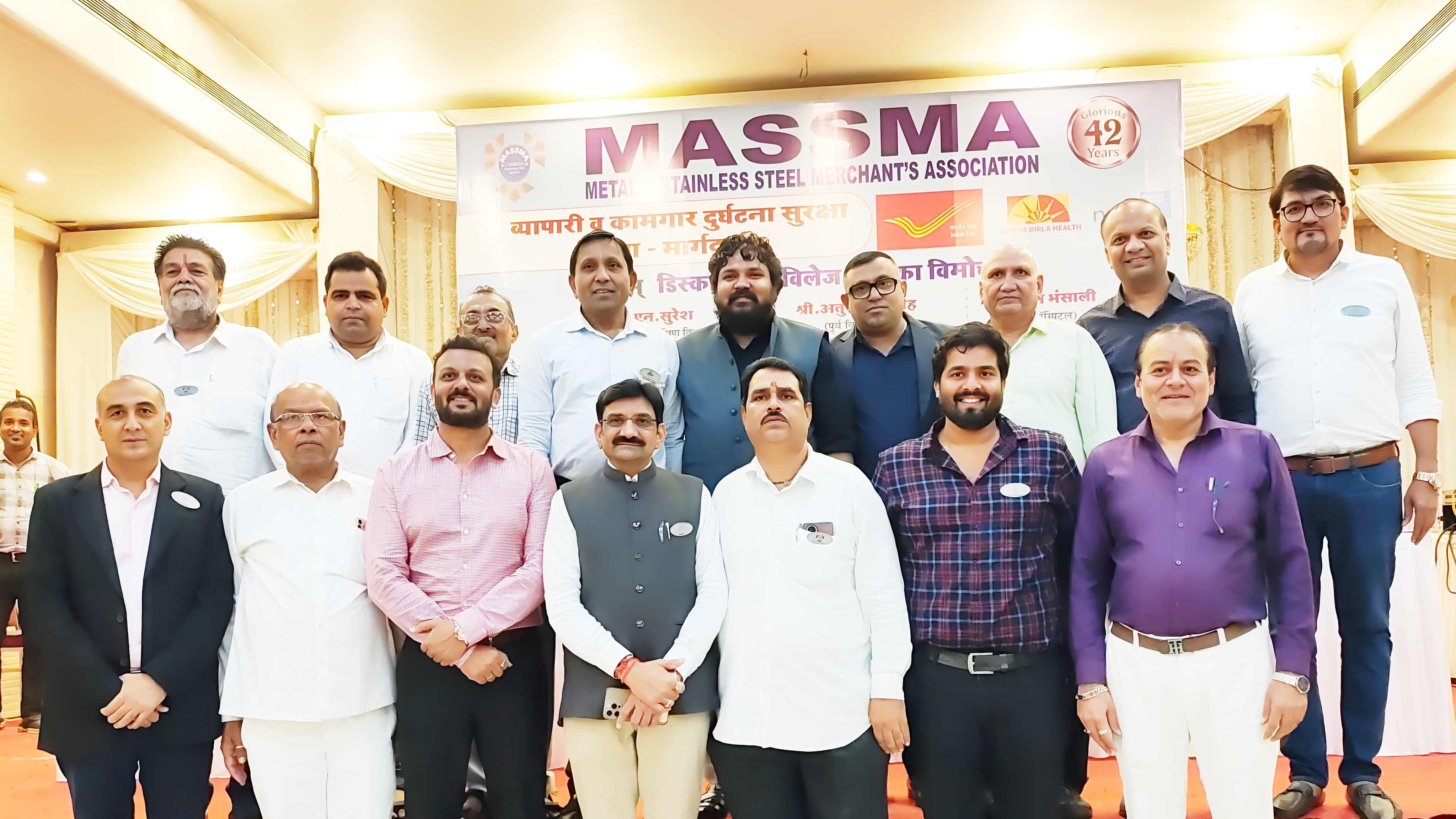 Our Mission
---
The MASSMA (METAL AND STAINLESS STEEL MERCHANT's ASSOCIATION) is the premier organization for the development of Stainless steel and Metal Industry in Mumbai, India and was Established in 1982, MASSMA was established for the purpose of serving the Ferrous and Non ferrous Industry and its Merchants as it is the important sector in Global economy. It is heading Asia's largest metal manufacturers traders, importers & retailers Activities of MASSMA include facilities of helping Merchant Manufacturers, Traders to expand their business and resolve their variety of issues.
Our Vision
---
Metal And Stainless Steel Merchant Association includes more than 1800 members who are manufacturers, Traders, Importers, Exporters, Stockists and Suppliers of Carbon steel, Mild steel, Alloy Steel, Stainless Steel, Aluminium Alloys, Nickel alloys, Titanium Alloys , Ferro Alloys and Fabricators of all types which end users includes Engineering Companies, Aerospace Industry, Marine Industry and Oil and gas.
These Merchant provides Ferrous non ferrous Metals in the form of Ores, Ingots, Scraps, Sheets, Plates, Bars, Pipe, Fittings and Fasteners.
Mumbai Metal Industry is known for its metal trading globally and hence MASSMA was formed handle the grievances of the Merchants and act as a Guide to the Industry's success.
Massma includes active dedicated Committee members and member companies, with outstanding leadership services for its members. It has been the Most inspired Association for small traders and allow then to think and grow at a next level with MASSMA`S presence.
MEMBER`S BENEFITS
MASSMA promotes its members on its various promotional events and provides opportunities for all Merchant to get a chance to receive requirements from various Industries internationally and locally. Being a MASSMA member shall help you enlist your company in our online Directory with a link to your website so that it shall be easy for a visitor to search for its products through MASSMA website.
OBJECTIVES OF MASSMA
To promote, encourage and develop the growth of Metal Industry along with latest techniques and applications.
To promote its Merchants to its relevant industries interested in the above.
To protect its Merchants and Workers from all Grievances
To bring together the industry under one roof and develop the industry as needed time to time.
To organize lectures, discussions, conferences in relation to ferrous and non ferrous metal trading.
To be a liaison between Government, local bodies and Association Members on matter relating to local issues, taxes, national and international issues and Grants.
Development of Quality Manpower and products.
Identify the genuineness of the Trader as well as the end user so to protect it members from Frauds.
To associate with other association for the benefit of Ferrous and non ferrous association and its members.